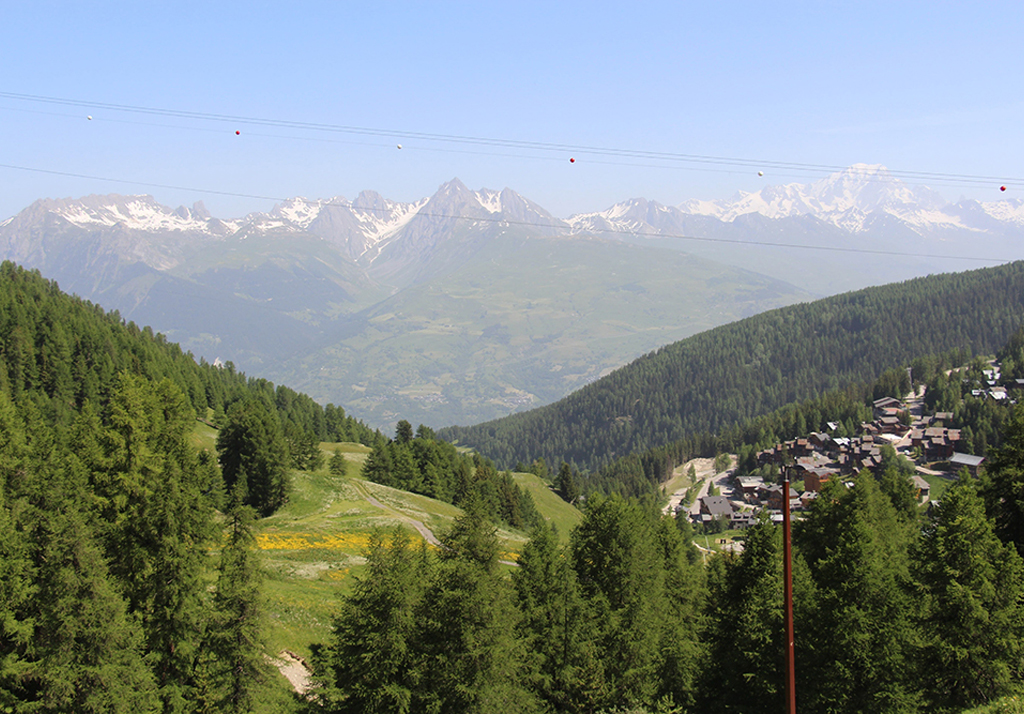 4 hiking-mountain trails in La Plagne and Les Menuires
You want to quit the noise of the city and take a breath of fresh air? To relax in a preserved environment? We have what you need!
Put your hiking shoes on, today we take you to the heart of the mountains with a selection of hikings in Les Menuires and La Plagne.
First and foremost, be sure to be well equipped: good hiking boots, water, sunscreen, sunglasses, cap, and weather-appropriate clothing (t-shirt, windcheater, fleece jacket, etc.). You can also check the government's summer preventions to make sure everything is ok.
Now let's discover the hikings we have selected for you ↓
IN THE HEART OF THE THREE VALLEYS
The easy one
Discover the surroundings between the Menuires and Val Thorens following the path of the shepherd. The course has no big climb, but still offers a beautiful view of the valley of Belleville. Maybe you'll even meet marmots!
> 3km – 1h
The hike for the most experienced
From the Croisette district, take the path to the Mont de la Chambre. This hike offers a splendid panorama on the 3 Valleys and the summits of the Alps (Mont Blanc, Aiguilles d'Arves, Big Casse, etc.) as well as a beautiful sight on the lake of the Chamber. Enough to satisfy your desire for nature and discovery!
> 7km – 4h
Good to know: this hike is hard to do back and forth. If you do not feel like doing it, some lifts are in service, but not every day and alternately. So check it out before leaving!
IN LA PLAGNE
Family hike
If you are looking for a suitable walk for young and old alike, the loop of Lac Vert is what you need! Located in a forest, come and discover this emerald green lake dominated by the chain of Fiz and facing the majestic Mont Blanc.
> 4km – 1h30
The fun hike
What would you say about a hike both sporty and fun? The Plateau Pichu Trail is a loop that will take you up to the unmissable pasture of Plan Pichu, the Beaufort cheese making chalet, the prince of gruyères. You will be able to see dairy cows of Tarine breed, recognizable by their fawn dress and their line of black eyeliner around the eyes. So fancy! If you are lucky, you could even attend the milking from 3pm to 5.30pm.
> 6km – 2h
Whatever you choose, these hikes will require some effort, but it will be worth it! Ready to start?
To discover all our news, click here.