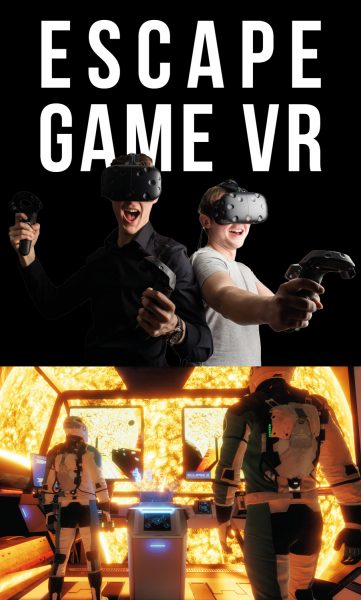 ECLIPSE VR: ESCAPE GAME VR ( Virtual Reality )
The HO36 des Alpes hotels, in partnership with the Backlight studio, offer you one of the best collaborative virtual reality activities in the world in teams of 2, 3 or 4 people.
Les Menuires - La Croisette
at HO36 - 120 rue des Fontanettes - Les Belleville
You will be equipped with HTC Vive Pro virtual reality headsets, controllers and body sensors
Your mission: Aboard the spaceship ECLIPSE 2, you will have to dock with the ship ECLIPSE I of which one is without news, to save the crew if it is still on board and to return (alive) on earth before the solar explosion...
In French or English. From 12 years old accompanied by an adult or from 14 years old alone. 30€ per person
You will forget that what surrounds you does not exist... Amazing technology and graphics make this game an incredible experience in virtual reality (VR). All movements will be reproduced in real time in the game and without unpleasant sensation. In teams of 2, 3 or 4 players, you will see your friends in the virtual world and will be able to communicate with them and cooperate for an incredible experience.