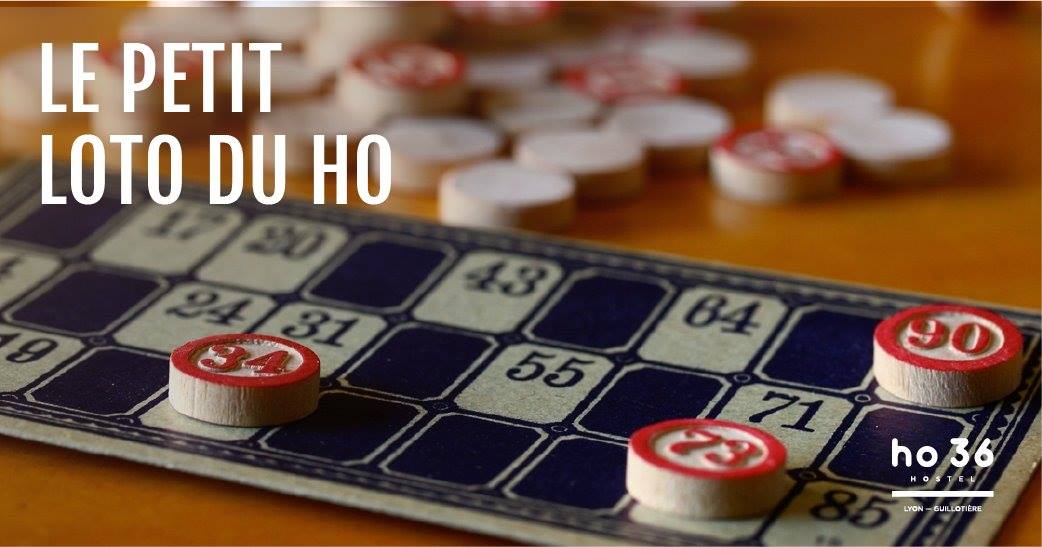 Le Petit Loto du ho36 Vol.3
SUNDAY, OCTOBER 11, 2020 6:00-8:00 pm - ho36 Guillotière
You've loved it, you've waited for it, and now it's back! Bigger, better, stronger.... It's LE PETIT LOTO DU HO36 VOL.3!
QUINE! DOUBLE QUINE ! CARTON !!!!!!
As usual, a host of prizes await you
 :
Board to share Beer Cocktail Wine bottle Sausage Restaurant dinner Stay in one of our establishments
...
More than 16 prizes will be up for grabs.
We look forward to seeing you there!
From 6:00 pm to 8:00 pm
3€ per grid
Remember to reserve to ensure a comfortable seat
T. 04 37 70 17 03
36 Rue Montesquieu