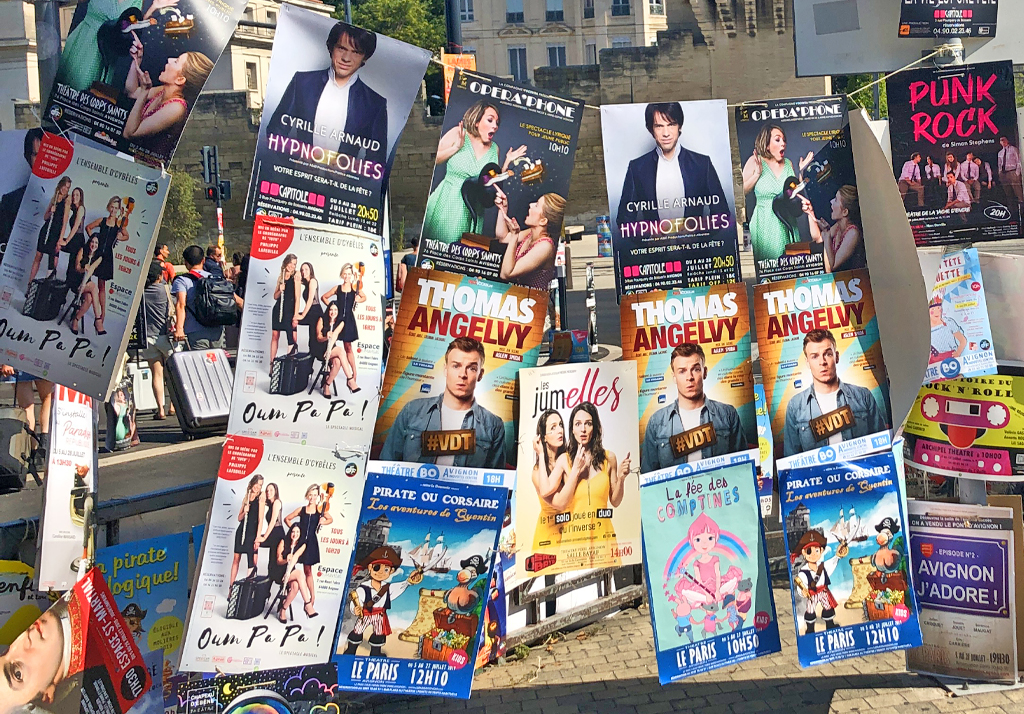 Top 5 shows to see at the Avignon Festival according to ho36
This is the unmissable event of the summer:
come and attend the biggest event of drama and live show in the world!
Avignon becomes a theater city so you can discover shows that you would never have seen in another context.
The 1000 faces festival
Since 1947, Avignon comes alive each year in July so you can discover the arts of drama and live contemporary show. From July 4 to 23, the IN festival will offer around forty shows of all kinds, around the theme of The Odyssey.
A subject that will make you travel for sure!
In parallel, discover the performances of the OFF festival, from the 5th to the 28th of July. Litlle tip: prepare your selection because there will be nearly 1600 shows with no less than 5920 artists! That's enough to thrill the City of the Popes!
Drama, an inaccessible art?
No, no and no ! There are shows for all ages and all tastes! There will be 150 shows for young people to see with their family. Then the Avignon Festival is not just about plays! It's also about dance, cinema, music, circus, mime, magic, readings, debates, conferences ... We assure you that everyone can find his account!
Our top 5 shows to see
To help you make your choice, here is a small selection of shows that we would love to see at ho36:
En Attendant Bojangles by Victory Berger-Perrin, an adaptation of Olivier Bourdeaut's novel, a radiant piece about a joyously extravagant family, to see at the théâtre des Béliers
La quête du miel by the Compagnie Antilope, a marvelous initiatory tale to accessible from the age of 7 at the Théâtre des Barrriques
L'amour vainqueur by Olivier Py, a musical play full of fantasy inspired by a tale of the Grimm brothers at the Mistral high school gymnasium
Dance n' speak easy by the company Wanted Posse, a show combining dance and burlesque by the worldwide reference of French hip hop, at collège de la salle
È un Attimo by the company Magdaclan, a circus show around eight acrobatic friends, three musicians, some chairs and a table, under the capitals of l'Ile de la Barthelasse
The Avignon festival is also at ho36
Every morning, Bruno Morel, a journalist partner of the OFF festival, will do artist interviews to help you discover the backdrop of this incredible event. He hope to see you to enjoy the festivities! To discover all our news, click
here
. ←
Return to the home page